photo tips for landscape pictures
easy to shoot better landscape pictures
>>> naked portrait - photo tips
>>> photo software- programs I use
1. unusual viewpoint - show your subjects different
A unique and creative angle is one of the easiest ways to make your photos stand out. Photographing your subject from a low angle is a great way of enabling you to capture the world in an entirely different way.
Shooting from a low angle can make your photo much more interesting to the viewer. It's more likely to catch the interest with the first look. And the unusual viewpoint will hold the viewer's attention for longer.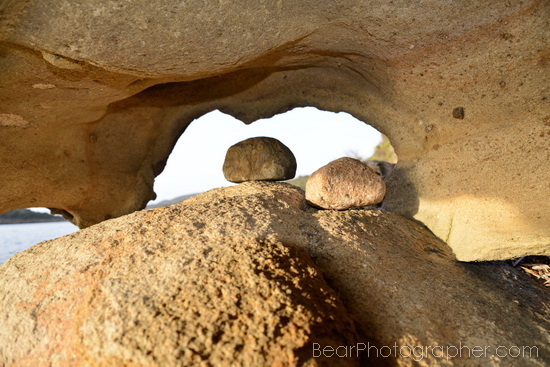 2. not in the middle - move your subject to one third of the picture


bring your picture to life by simply moving your subject away from the middle of your picture. Try to place the subject at one third from the left or the right side of the picture in horizontal or in vertical direction.
==> you'll need to lock the focus if you have an auto-focus camera because most of the cameras focus on whatever is in the center of the viewfinder.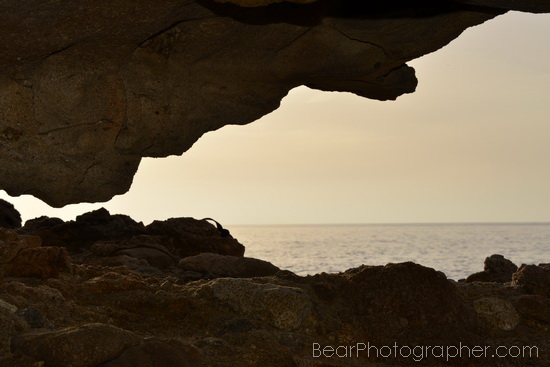 3. move closer - show more of your subject
each time you spot a subject, snap a shot and then move in closer for a better shot. Having your subject almost fill the frame helps your viewer understand and appreciate your photo.
Also, details are often more interesting than an overall view. Keep moving in closer until you are sure the photo will successfully represent your subject.








4. show depth - pepper for your landscape photos
one of the common photography mistakes is taking flat photos that don't show any depth and where all the subjects are located on the same plane. However, most photos (especially landscape photos) look better if they have subjects on multiple planes.

including foreground objects makes your photos more interesting as well as creating a sense of depth. This is especially important in landscape photography where the image can look very flat if there's nothing in the foreground.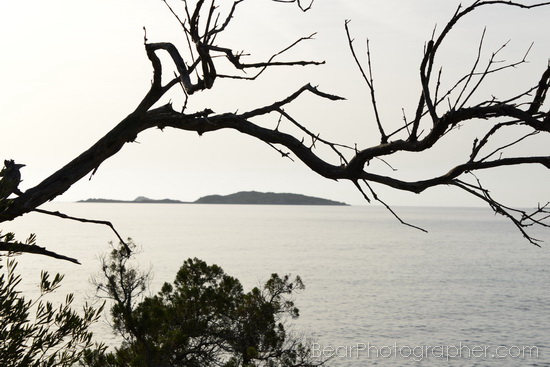 5. lines - create extreme perspective with lines
using lines in your photos is one of the most powerful composition techniques you can use as a photographer. Lines create a strong visual element and help lead the eye into the image.
Photographing parallel lines that run from the foreground and converge into the distance, such as a bridge or railway tracks, creates a very strong statement in a photo. The way that the lines converge together into the distance really draws your eye from the front to the back of the image.


>>> naked portrait - photo tips
>>> photo software- programs I use
P H O T O S H O O T I N G S
>>> photos & news <<<
>>> more photos & news <<<
top ¦ email
home ¦ photo shooting ¦ next steps ¦ your own site ¦ model release
FAQ's ¦ photos & news ¦ BearPhotographer ¦ photo tips
photo shooting next to you ¦ photo shoot location - themes
my preferred bear links ¦ keywords ¦ male photos sites
P H O T O G R A P H Y & A R T


MuscleBearModels.com | BearPhotographer.com | Male.photos
MaleArt.photos | MuscleBear.photos | EuroMuscleBears.com
BearHealth.com | BearIndex.com | BearSeek.com | XBears.com
MuscleBear.photography | MascPhoto.com
BearPhotographer.date | BearPhotographer.men
earPhotographer.net | BearPhotographer.org
BearCommunity.com
find me on Modelmeyhem.com | male-photographer.tumblr.com
BearPhotographer.WorldPress.com
M O D E L S


MuscleBearModels.com
MaleModel.pics | MachoModel.pics | Butch.pics | ButchModel.pics
EuroMuscleBears.com | GingerPhoto.date | HairyBulls.com | HairyPhoto.date
HotGinger.men | MachoModel.pics | MaleModel.party | MaleModel.pics
MalePhoto.party | MascPhoto.com | MuscleBear.men | MuscleBear.date | MuscleBear.party | MuscleBear.photography | MuscleBear.photos
MusclePhoto.date | MuscleModel.party | PhotoShooting.men | PhotoShoot.party
PhotoShooting.date | PhotoShooting.party | MadBear.party | Demance.party
male butch macho model photo shooting links
B E A R L I N K S


bear photographer links ¦ model links ¦ photo blog links ¦ erotic male photo links
photo art links ¦ bear magazine links ¦ photo book links ¦ bear store links
bear site links ¦ more bear sites ¦ bear app links ¦ link list
K E Y W O R D S


actor, aesthetic, alpha, Amsterdam, art, athletic, Austria, bear photographer, Barcelona, beard, bearded, beefy, Berlin, big, big muscle, big musclebear, bisexual, bodybuilder, boy, briefs, brothers, butch, daddy, dad, dudes, erotic, Europe, exhibitionist, fetish, free, gainer, gay, German, ginger, guys, hairy, Hamburg, handsome, hiking, Iceland, industrial, inked, lstanbul, jockstraps, Latino photos, leather, leather, links, Lisboa, Lisbon, Lissabon, London, lost places, Madrid, men, mascular, masculine, massive, men, model, Munich, muscle, muscle, musclebear, my, naked, nature, nude, original, outdoor, Paris, partner, perfect, personal, photographer, photography, photo-shoot, photo shooting, pierced, portrait, Prague, professional, red-haired, sexy, singlets, sport, stocky, straight, studio, Switzerland, tattoos, underwear, urban, woods, workout, wrestling, your, Zurich
Bearphotographer
actor, aesthetic, alpha, art, athletic, Austria, Barcelona, beard, bearded, beefy, Berlin, big, big muscle, big musclebear, bisexual, bodybuilder, boy, brothers, briefs, butch, daddy, dad, dudes, erotic, Europe, exhibitionist, fetish, free, furry, gainer, gay, Germany, ginger men, guys, ginger photo date, hairy, hairy photo date, Hamburg, handsome, hiking, hot ginger men, Iceland, inked, industrial, jockstraps, Latino, leather, links, Lisboa, Lisbon, Lissabon, London, lost places, Madrid, male, masculine, mascular, massive, men, men photos, model, mountain, Munich, muscle, muscleBear, muscleBear date, muscle photo date, my, naked, nature, nude, original, outdoor, Paris, partner, perfect, personal, photo shoot, photo shooting, photo shooting date, pierced, portrait, professional, red haired men, sexy, singlets, sport, stocky, straight, studio, Switzerland, tattooed guys, moutains hiking masculinity keywords, muscle Bear photo shooting keywords,
fetish male photography keywords, beefy stocky men photo shoot keywords
S E A R C H R E S U L T S


actor, aesthetic, alpha, art, athletic, Austria, Barcelona, beard, bearded, beefy, Berlin, big, big muscle, big muscle bear, bisexual, bodybuilder, boy, briefs, brothers, butch, Catalan, couple, dad, daddy, dudes, erotic, Europe, exhibitionist, fetish, free, furry, gainers, gay, Germany, ginger men, guys, ginger photo date, hairy, hairy photo date, Hamburg, handsome, hiking, hot ginger men, industrial, inked, jockstraps, Latino, leather, links, Lisboa, Lisbon, Lissabon, London, lost places, Madbear, Madrid, male, mascular, masculine, massive, men, men photos, model, mountain, Munich, München, musclebear, musclebear date, muscle photo date, muscle, musclebear, my, naked, nature, nude, original, outdoor, Paris, partner, perfect, personal, photo shoot, photo shooting, photo shooting date, portrait, professional, red haired men, redhead guys, sexy, singlets, Spanish, stocky, straight, studio, Stuttgart, Switzerland, tattoos, underwear, urban, woods, workout, wrestling, your, Zurich,
S C H L Ü S S E L W Ö R T E R


ästhetische Fotos, Akt Bilder, Barcelona, Bären Kerle, Bären Modelle,
behaarte Männer, behaarte Kerle, Berlin, Bilder, Bodybuilder, Business Shootings, erotische Bilder, Europa, Fotograf, Fotografien,
Fotos, Fotografie, erotische Fotografien, Foto Shooting, gay Männer, gratis professionelle Bilder, gratis Foto Shooting, Hamburg, knackige Burschen,
knackige Kerle, knackige Männer, kostenlose Foto Shootings,
kostenlose Kerle Fotos, kräftige Bären, kräftige Männer, kräftige Jungs,
kräftige Kerle, kräftige Männer, MuskelMänner, Jungs Fotos, Jungs Kerle Fotos,
MuskelBären, MuskelBär Modelle, MuskelMänner, Muskel Modelle,
Paris, Partner Shootings Portraits, Prag, professionelle Akt Fotos,
Rom, rot haarige Männer, Schweiz, stämmige Jungs, stämmige Kerle,
stämmige Männer, Stuttgart, Stuttgart Bären, woof, Zürich, BearPhotographer