next step to your

own photos
what are the next steps
All I need is the following information and your pictures by email.
1. your name
2. your address
3. your mobile telephone number (SMS)
4. your email address
5. your stats as age, height, weight
6. dates when available in Zurich
7. describe scene you would like to model (military, leather, worker, sports man......)
8. Please review the model release (it has to be signed before photo shooting)
9. And don't forget to attach at least tree pictures showing your face, your body
(The pictures don't have to be professional photos, just send me the one's
you have or shoot them with your own camera. May be a friend can help you)
For more information on the photo shooting please click here and read the FAQ's
As soon as I have your application, I will come back to you and we will discuss the next steps to your personal photo shooting in detail.
Looking forward to work with you
your BearPhotographer mail@BearPhotographer.com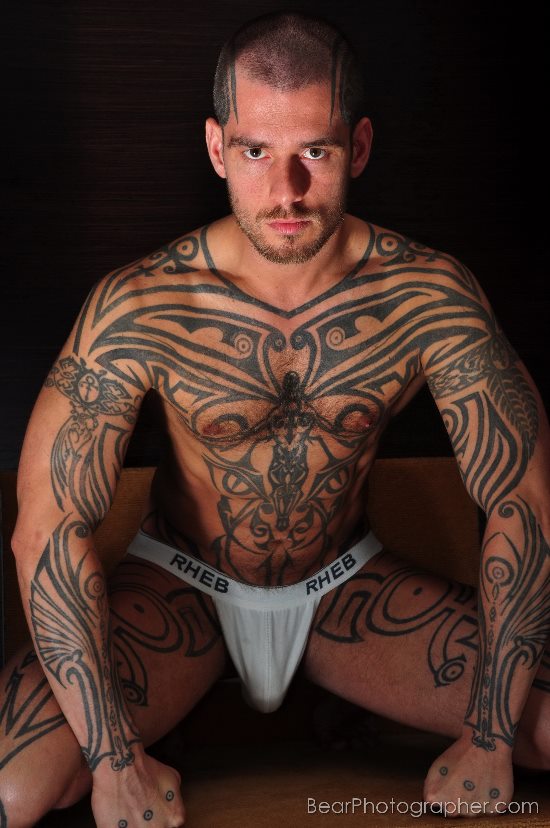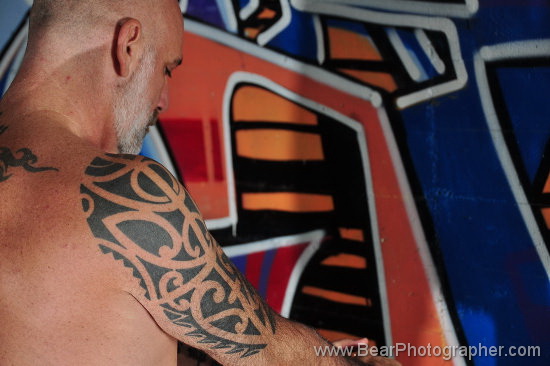 P H O T O S H O O T I N G S
>>> photos & news <<<
>>> more photos & news <<<
top ¦ email
home ¦ photo shooting ¦ next steps ¦ your own site ¦ model release
FAQ's ¦ photos & news ¦ BearPhotographer ¦ photo tips
photo shooting next to you ¦ photo shoot location - themes
my preferred bear links ¦ keywords ¦ male photos sites
P H O T O G R A P H Y & A R T


MuscleBearModels.com | BearPhotographer.com | Male.photos
MaleArt.photos | MuscleBear.photos | EuroMuscleBears.com
Bear Health | BearIndex.com | BearSeek.com | XBears.com
MuscleBear.photography | MascPhoto.com
BearPhotographer.date | BearPhotographer.men
earPhotographer.net | BearPhotographer.org
BearCommunity.com
find me on Modelmeyhem.com | male-photographer.tumblr.com
BearPhotographer.WorldPress.com
M O D E L S
MuscleBearModels.com
¦ BeardedMen.photography
Beard.photography | Briefs.photography
MaleModel.pics | MachoModel.pics | Butch.pics | ButchModel.pics
EuroMuscleBears.com | GingerPhoto.date | HairyBulls.com | HairyPhoto.date
HotGinger.men | MachoModel.pics | MaleModel.party | MaleModel.pics
MalePhoto.party | MascPhoto.com | MuscleBear.men | MuscleBear.date | MuscleBear.party | MuscleBear.photography | MuscleBear.photos
MusclePhoto.date | MuscleModel.party | PhotoShooting.men | PhotoShoot.party
PhotoShooting.date | PhotoShooting.party | MadBear.party | Demance.party
male butch macho model photo shooting links
B E A R L I N K S


bear photographer links ¦ model links ¦ photo blog links ¦ erotic male photo links
photo art links ¦ bear magazine links ¦ photo book links ¦ bear store links
bear site links ¦ more bear sites ¦ bear app links ¦ link list
K E Y W O R D S


actor, aesthetic, alpha, Amsterdam, art, athletic, Austria, bear photographer, Barcelona, beefy, Berlin, big, big muscle, big musclebear, bisexual, boy, briefs, brothers, butch, daddy, dad, dudes, erotic, Europe, exhibitionist, fetish, free, gainer, gay, German, ginger, guys, hairy, Hamburg, handsome, hiking, Iceland, industrial, lstanbul, jockstraps, Latino photos, leather, leather, links, Lisboa, Lisbon, Lissabon, London, lost places, Madrid, men, mascular, masculine, massive, men, model, Munich, muscle, muscle, musclebear, my, naked, nature, nude, original, outdoor, Paris, partner, Prague, perfect, personal, photographer, photography, photo-shoot, photo shooting, portrait, professional, red-haired, sexy, singlets, sport, stocky, straight, studio, Switzerland, underwear, urban, woods, workout, wrestling, your, Zurich
Bearphotographer
actor, aesthetic, alpha, art, athletic, Austria, Barcelona, beefy, Berlin, big, big muscle, big musclebear, bisexual, boy, brothers, briefs, butch, daddy, dad, dudes, erotic, Europe, exhibitionist, fetish, free, furry, gainer, gay, Germany, ginger men, guys, ginger photo date, hairy, hairy photo date, Hamburg, handsome, hiking, hot ginger men, Iceland, industrial, jockstraps, Latino, leather, links, Lisboa, Lisbon, Lissabon, London, lost places, Madrid, male, masculine, mascular, massive, men, men photos, model, mountain, Munich, muscle, muscleBear, muscleBear date, muscle photo date, my, naked, nature, nude, original, outdoor, Paris, partner, perfect, personal, photo shoot, photo shooting, photo shooting date, portrait, professional, red haired men, sexy, singlets, sport, stocky, straight, studio, Switzerland, underwear, urban, woods, workout, wrestling, your, Zurich,
moutains hiking masculinity keywords, muscle Bear photo shooting keywords,
fetish male photography keywords, beefy stocky men photo shoot keywords
S C H L Ü S S E L W Ö R T E R


ästhetische Fotos, Akt Bilder, Barcelona, Bären Kerle, Bären Modelle,
behaarte Männer, behaarte Kerle, Berlin, Bilder, Bodybuilder, Business Shootings, erotische Bilder, Europa, Fotograf, Fotografien,
Fotos, Fotografie, erotische Fotografien, Foto Shooting, gay Männer, gratis professionelle Bilder, gratis Foto Shooting, Hamburg, knackige Burschen,
knackige Kerle, knackige Männer, kostenlose Foto Shootings,
kostenlose Kerle Fotos, kräftige Bären, kräftige Männer, kräftige Jungs,
kräftige Kerle, kräftige Männer, MuskelMänner, Jungs Fotos, Jungs Kerle Fotos,
MuskelBären, MuskelBär Modelle, MuskelMänner, Muskel Modelle,
Paris, Partner Shootings Portraits, Prag, professionelle Akt Fotos,
Rom, rot haarige Männer, Schweiz, stämmige Jungs, stämmige Kerle,
stämmige Männer, Stuttgart, Stuttgart Bären, woof, Zürich, BearPhotographer